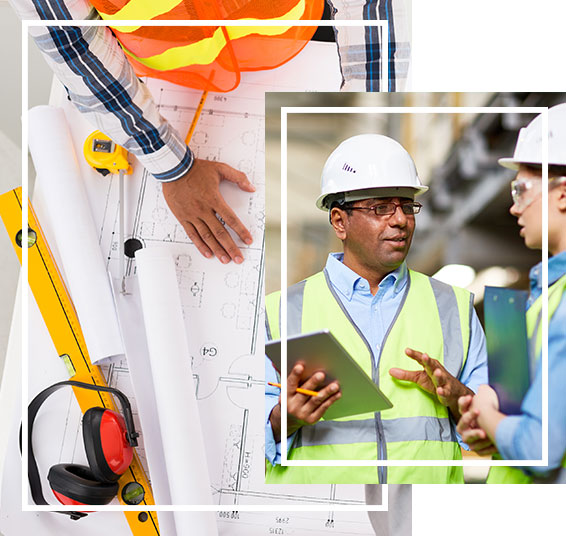 About Us
Ranger Construction Company, Inc. is a licensed commercial general contractor, specializing in industrial, office, retail, and medical upfits in North and South Carolina. Discover the Ranger difference.
"Our relationship with Ranger is based on trust and feels more like friendship. Just like a friend, I know they'll always stand behind us. Ranger will enable us to succeed as a development company."

Jon Morris - Partner, Beacon Partners
Our Advantages
Ranger Construction Company, Inc. has been leading commercial construction upfits in Charlotte and surrounding areas for over 17 years so we know the properties, the government officials, the engineers/architects, and the subcontractors.  Our experience allows us to work more efficiently and provide more guidance and leadership to our customers.  It's why we are a resourceful, creative partner with our customers.
We're proud to serve our customers on any size project – big or small. Ranger ONE-CALL, a division of Ranger Construction assists clients with basic maintenance and repair needs. This means we can offer the personalized attention of a small company coupled with the resources of a large one.
Our company believes in the importance of consistency. Your Project Manager will be with you every step of the way. From the initial scope of work to completion of the project, the same experienced Project Manager will share ideas, monitor the budget and stay on track.
Whatever your property maintenance, construction or repair challenges are, Ranger Construction will find the solution while you continue doing what you do best – running your business.
What our clients say
Testimonials
"Ranger Construction is a company that has been great for us, especially when we have a tenant upfit and timing is important. Their team works well with our tenant and our owners which is a crucial part of our business. All construction meets challenges and Ranger Construction can meet these interruptions with problem solving skills that make the whole process seem seamless."

WENDY N BELL – Senior Property Manager, Avison Young